14.7.16 at 15:00
New reading group organised by Emmy Beber and Mike Harvey

Places are limited so please RSVP and we will send PDFs of reading for first session!
-------------------------- -------------------------- -----
A statement from the New School for Social Research's 'The Authoritarian Personality' - "The hallmark of authoritarian character is intolerance of ambiguity."

Faced with authority, subjectivity is at stake.

Michel Foucault described subjectivity like the atom - the most basic form of matter we can access - as a three-tiered structure. Subjectivity that categorises, distributes and manipulates; subjectivity through which we have come to understand ourselves scientifically, and subjectivity that forms ourselves as meaning.

So, a question, were one to fracture, to fall, what would be the reaction? Why might it be that this now ambiguous state of subjectivity finds itself attracted towards authority?

Judith Butler uses the term 'exceeding' when considering subjectivisation as process - that the social creation/production of subjectivity was something to be exceeded to develop any form of emancipatory practice (a work of the self, on the self to beyond the structural frameworks & world views which have shaped it).

Is the move toward authority then a form of receding? Here, a proposed equation:
destabilised subjectivity
movement toward past framework of authority
= assumed stability.
-------------------------- -------------------------- -----
Undeniably there has been a rise in Nationalist and Authoritarian politics. The most immediately available tools to confront this feel inadequate - appeals to satire, irony, alcohol... The aim of the reading group is to look at structural, theoretical and poetic thinking around the appeal of authoritarianism and its mechanisms of disguise and deployment, and specifically its relationship to subjectivity and subjectivisation*.

Does the de-subjectification of my subject crave the de-subjectification of your subject?

Does my-being require your-being not being there? How can these demands be refused?

How can we exceed the demands of our subjects?
-------------------------- -------------------------- ----
The initial meeting of 'Subject to Authority' will take place at Xero, Kline & Coma on Sunday 14th August at 3pm, beginning with Extracts from Adorno - Minima Moralia & Wayne Koestenbaum - Humiliation.
Toilet Time Compression Talks by Tžužjj, Josephine Reichert and Jake Laffoley





Saturday 1.00pm, 2nd July 2016

On Being Angels, Saturday 1.00pm, 2nd July. Talk by: Tžužj. Following a recent period of consolidation, consultation and re-evaluation Tžužjj will present a short history of their involvement in the development of T.T.C. from initial Angel creative funding to the present, outlining their Philosophies and Theorems along the way. As T.T.C. enters a new and exciting phase in it?s mission to end world laziness, Tžužjj is with them, every Žtep of the way.
How did we do? Saturday, 1.30pm, 2nd July. Talk by Josephine Reichert, the founder and director of Ort Gallery, an artist-led space in Birmingham, who produces cultural projects with a social agenda. In her talk she will be touching on redundant Zombie employees, how happiness heightens productivity and the simplification of emotions through emojis. Drawing on art work by Ellie Harrison and Rachel Maclean Josephine will make sure that you will feel 110% by the end!
Art of the CEO, Saturday, 2.00pm 2nd July, Jake Laffoley, official, Birmingham representative of T.T.C. will give a talk, on the history of the company and its recent operations. He will discuss time management activism, innovation and his working relationship with Viking entrepreneur Grímur Þór Gunnarsson.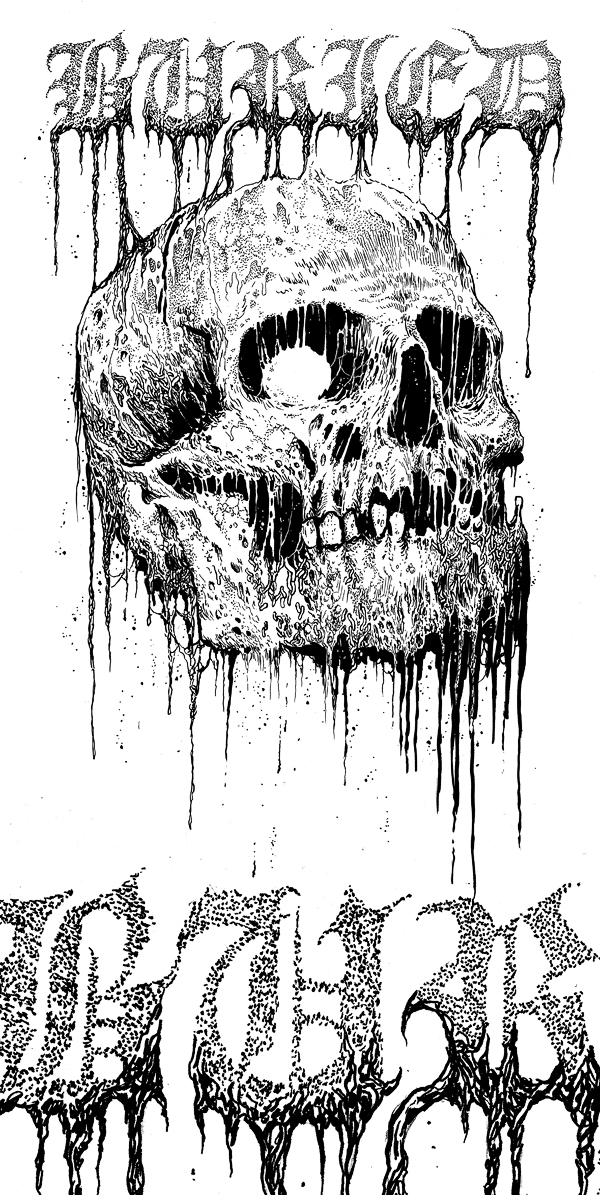 Thursday 13.8.15, 19:00 - 21:00
xero kline & coma is pleased to host the launch of Issue 5 of Buried Zine, a heavy metal fanzine like no other. Buried is more akin to a publication from William Morris's Kelmscott Press, than the average xerox pamphlet, albeit one drenched in gore.
Each meticulously produced issue is hand bound and filled with original interviews, illustrations and commissions. The production values aim to be a fitting platform for the craft of the metal and commissions included within.
This Fifth volume surveys the best of the brutal and slamming death metal scene in South East Asia, a young and vibrant metal scene that is yet to receive much interest from metal's traditional audiences in Europe and North America. Luminaries of the scene such as Down from the Wound, Digging Up, Splattered Orgasm and Total Rusak took the time to be interviewed for this edition.
Alongside underground metal bands, Buried also commissions artists to produce new works along morbid themes. After her ultra gory contribution to issue 4, Tai Shani returns with a new fiction work that has a musical accompaniment by Chloe Herington. Sculptor Tamsin Snow and Photographer Hal Sear have also produced new works for this issues, as have legendary metal illustrator Mark Riddik and comic book artist Stefan Sadler.
The launch event will also feature a new installation by Patrick Moran and Liam Wright Higgins. Buried will feature in the Artist Self Publishing fair at the ICA on the 12th of September and is also available via the Buried web store with related merchandise.
For more information visit http://buriedzine.bigcartel.com/
Voxish





featuring: WE / Annabel Frearson, Joe Howe and Julia Scott / AAS / Rosie Ridgway
Sunday 06.10.13
19:00 - 23:00

Glass Factory
Queen's Yard
Hackney Wick
E9 5EN
Free entry

In conjunction with Art Licks Weekend, xero, kline & coma will be hosting an offsite evening of performance art that takes live music as its medium.
WE
Challenging the individualism of the Western pop song, WE reveal the latent politics of the love song and transforms chart hits by annihilating their liberal subject and replacing it with a collective consciousness. Through the simple substitution of the plural for the singular, intimacy becomes a form of collective action and the unique the universal.

Annabel Frearson, Joe Howe and Julia Scott
JUSTINE TIME BY LAKE is a new performance by Annabel Frearson, Joe Howe and Julia Scott combining words from Frankenstein with Max/MSP to produce Immense Soup Her Cold Hide Her Day To Flow Systems Transmit Head As Mass Ages From Object To Object.
AAS
The letters AAS do not stand for anything: they should be pronounced as a word. There is a core group of artists, but they are not AAS. One becomes part of AAS during a project. AAS is a self-producing artwork, creating itself through performance fictions

Rosie Ridgway
Rosie Ridgway uses the mechanisms of music to generate a system of events that subvert the original message or intention of the song. She is interested in reinterpreting the presentation of music as being something other than the concert and its possibility to generate alternative activities or action.
Exhibition talk: Eleanor Vonne Brown in conversation
with Mark Pawson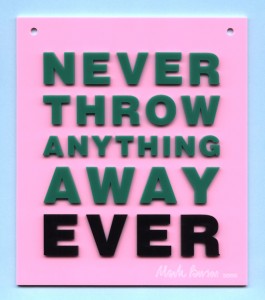 Sunday 23rd June, 14:00
The artist will be in conversation with Eleanor Vonne Brown about the themes of the exhibition, archiving, cataloguing and dealing with a collection of zines, mail art publications, small press magazines, leaflets, pamphlets and other hard-to-categorise print creations. The talk will be followed by an open discussion.
Eleanor Vonne Brown set up and runs X Marks the Bökship, a bookshop and project space for independent publishers in London, UK. X Marks the Bökship specialises in small press publications by artists and designers. It promotes contemporary publishing activity through book launches, events and production resources that bring together individual practitioners to create a local publishing community. Projects include Publisher of the Month, Publisher's Lunch, eShelf, the XARCHIVE and the XALPHABET; a print edition of 26 Xs by 26 artists.
X Marks the Bökship has a shop in Cambridge Heath Road., around the corner from xero, kline & coma.
Mark Pawson is an artist, publisher, bookseller and lecturer. Since being at school he's made and distributed a constant stream of books, postcards, badges, multiples, T-shirts and other essential ephemera, some examples of which are in the collections of the Tate Gallery Library, London and MOMA Library, New York. He was an active and prolific participant in the international postal art network during the 1980s and early 1990s and has reviewed independent publications for Variant Magazine since 1998.
Places are limited so please email info@xero-kline-coma.com to book.


Andrew Cooper, Enda Deburka, Dean Kenning, John Russell - Capital Talks Programme: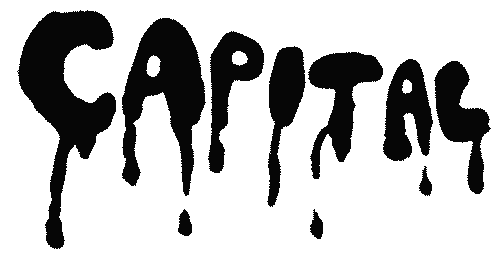 1. Saturday 11 May, 2pm. 'The Aesthetics of Communization' with Benjamin Noys (suggested reading list for this talk can be downloaded here: http://www.xero-kline-coma.com/archive/Capital/AestheticsOfCommunizationReadingList.pdf)
2. Saturday 25 May, 2pm. 'Marx's Value Theory - its importance for resistance today' with Richard Brenner
(talks are free, but places are limited - please email info@xero-kline-coma.com to book)
Eitan Ben-Moshe - Olamot
Sunday 20.1.13 at 18:30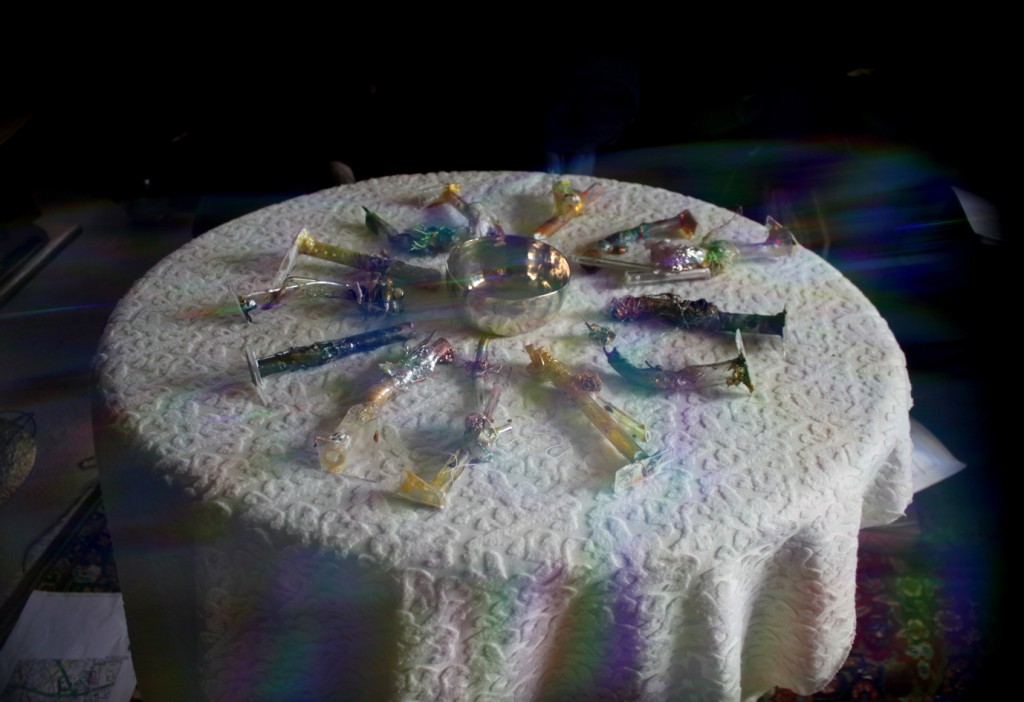 "Art and science each reveal in their own way layers of existence that extend beyond our immediate senses, but they do not recognize a fundamentally 'parallel world'. Certain strands of modern art, such as Surrealism, speak of a boundless imagination as a creative tool. Through imagination and invention, they develop a language that seems to describe a parallel world, yet this place is defined and delimited as art, and has over time become reified as a cultural commodity.
According to Olamot, we all exist on many levels in parallel to the physical world, some occupying more familiar forms, others entirely alien to us. What psychoanalysis terms the unconscious, we call a reality no less concrete than the one we know.
Unlike science, we have no measureable or documented proof. Unlike art, we are under no aesthetic or cultural obligation. We go on a fascinating journey through reality. As for the truth of these worlds' existence, we have no desire to verify it beyond the powerful experience of visiting them.
In the tantric Buddhist approach, sex, desire, jealousy are all materials with which we work. Through Olamot, we gain access to the many layers of existence and the many consistencies that we occupy both individually and collectively.
Due to the multi-dimensional conception of existence, the way of Olamot requires a number of participants. The journey through the worlds is a shared one, and we are part of a larger body of participants, all of us exposing the expanses of the other through our questions. The leader of this workshop must also expose his worlds and not hide behind an 'expertise'.
Meetings are between an hour and a half and three hours long, depending on the number of participants".
- Eitan Ben Moshe
To take part please email info@xero-kline-coma.com. Places are limited.
Political Currency of Art (PoCA) Research Group seminars and workshops Spring 2012: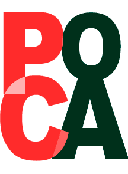 The Political Currency of Art research group will be exploring Carl von Clausewitz's 1832 treatise "On War".
The first session on 14th March 2012 from 7.30pm will look at Book 1.
The second session on the 22nd March 2012 from 7.30pm will explore Book 2.
You can find the reading here.
Both sessions will be held at xero, kline & coma, 258 Hackney Road London E2 7SJX
Please email info@xero-kline-coma.com to book a seat.
Steve Kado at xero, kline & coma 2nd September 2011 at 19:00
The event is free, but places are limited so R.S.V.P. to info@xero-kline-coma.com to book.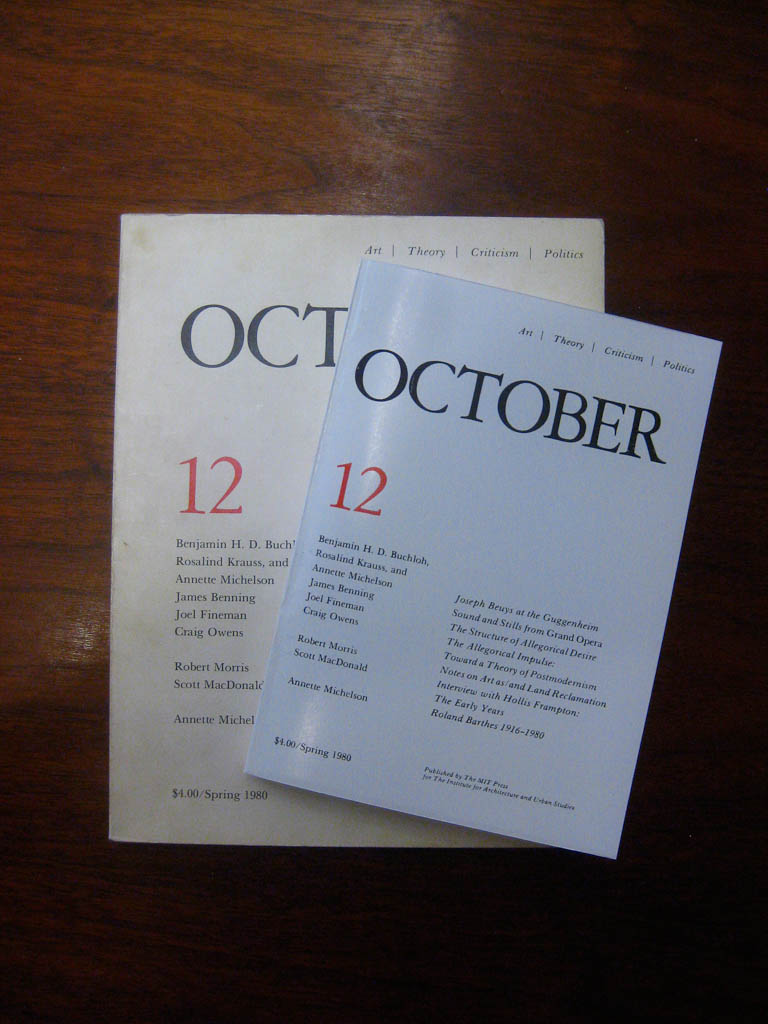 Steve Kado will discuss his recent shrinking of October Magazine to 3/4 its size.
Steve Kado was born in North York, Ontario, Canada in 1980. He co-founded the Blocks Recording Club in 2003 which has issued records by Owen Pallett, Fucked Up, Katie Stelmanis and others. He has been in many bands. His public speaking events, installations and image work have been presented widely, from North America to Oceania and Europe featuring at such venues as Tate Britain, Machine Project, The Department of Safety, Gambia Castle, Y3K and the Statens Museum for Kunst in Copenhagen. For two years he was 1/2 of the philosophy teaching staff at the Mountain School of Arts in Los Angeles. At the moment he is working on a couple new book projects, an air travel carry-on bag and co-hosting "Talking Show" with Nicolas Miller on Los Angeles-based micro-broadcasting station KCHUNG. Books and printed works, as well as video fireplaces and other printed ephemera are available through Art Metropole, Printed Matter, Ooga Booga and World Food Books.
They Came from the Earth: A screening of science fiction films concerning vegetables
Time: July 29th, 21:00 – 22:00
Location: Folly for a Flyover
Under the A12 Flyover, Hackney Wick
London, E9 5HW
The Folly can be accessed by foot or bicycle along the towpath or from the Eastway. Nearest train station is Hackney Wick for the London Overground. Buses: 26, N26, 30, 236, 276, 388, 488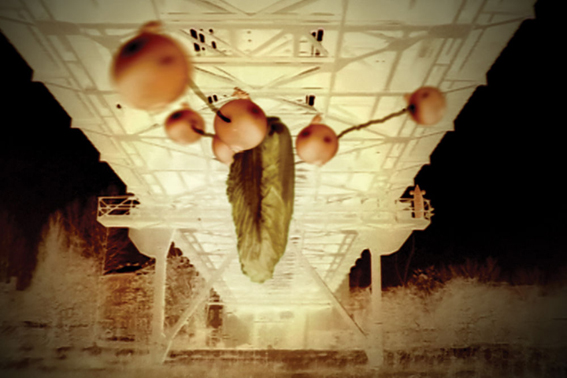 image: Gelbart, Vermin, Berlin / Germany. 23´09´´, 2011
"The day is coming when a single carrot, freshly observed, will set off a revolution!" Paul Cezanne
Bloodsucking evil created by radiation, soilent creatures sent here to terraform our planet, controlling all elements of the biological down to the cellular level. Come the vegetable rebellion, they will have their day. They came here and built their organic machines from giant vegetables. But what is the purpose of these machines?
Although predominantly benign, these entities consisting of mainly carbohydrates finally get their retribution. The ultimate form of revolution arises from the earth, as subservient salad turns to violent vengeance.
This program of short artist films, television excerpts and trailers presents a cornucopia of catastrophic calamities and inexplicable encounters between man and vegetable, curated by xero, kline & coma and featuring the work of Gelbart (with Felix Kubin), Pil and Galia Kollectiv, Charlie Tweed and others.
Special screening of documentation from No Haus Like Bau at 18:30 on 11.7.11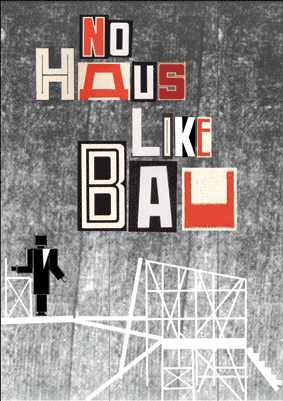 Russian Constructivist theater of the 1920s portrayed "industrial man" as part of a bio-mechanical symbiosis with the factory. For the 5th berlin biennial, Pil and Galia Kollectiv staged a new theatrical piece, a post-Fordist neo-Constructivist mime entitled No Haus Like Bau, which asked what became of this overidentification with the system in the wake of industrial manufacture: what would it mean in relation to the flexible ideology of late capitalism? With the boundaries between work and leisure diffused by the employment model of a post-Fordist creative industry, the critique of the mechanization of labor becomes ineffectual.
Marx wrote that revolutionary transformation borrows the slogans and costumes of the past to stage the new world-historical order so that they may part happily from the past. Incorporating a stage set based on flatpack furniture and inspired by Soviet theater design, No Haus Like Bau happily parts with revolution. Featuring eight performers, with a live score by Steven Kado (The Blankket, The Barcelona Pavilion, Blocks Blocks Blocks), the performance juxtaposes Bauhaus dance theory with the story of the privatisation of Russia and elements of Mozart's Magic Flute to forge a new mythology for the DiY consumer and the subject of immaterial labor. Through the performance, the heavy symbolism of state theatre and mass spectacle is reduced to the ergonomics of interior design to form a provisional aesthetic for a new politics.
The event is free, but places are limited so R.S.V.P. to info@xero-kline-coma.com to book.
NSK retrogarde theatre event at 18:30 on 28.6.11
The event is free, but places are limited so R.S.V.P. to info@xero-kline-coma.com to book.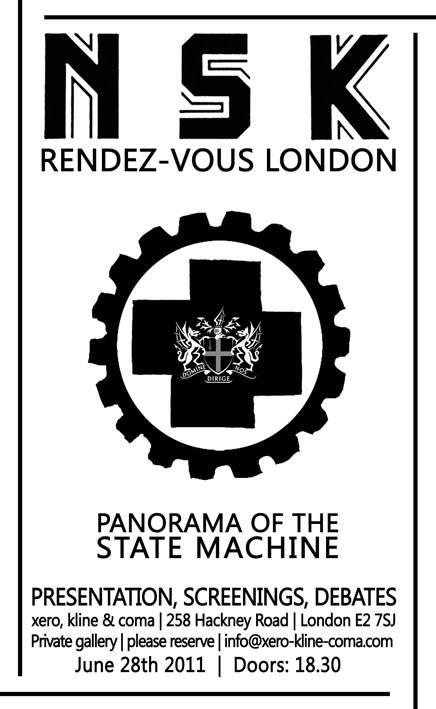 Political Currency of Art (PoCA) Research Group seminars and workshops Spring 2011: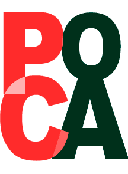 1. Wednesday 2nd February 7pm - Protest & Art Education Workshop #1 details ...
2. Tuesday 8th February 7pm - Absolute Contingency Seminar #4 details ...
3. Tuesday 9th March 7pm - Absolute Contingency Seminar #5 details ...
4. Monday 23rd May, 7.30pm - Anti-Humanist Curating Seminar #3:
Reading: Louis Althusser, Marxism and Humanism, 1964
This seminar will explore Louis Althusser's controversial reading of Marx, where he explores a 'theoretical anti-humanism' within Marx's conception of communism. This is written in 1964 in frustration at the emergence of the contradictory, and according to Althusser an insidious authoritarian 'Humanist Communism' arising in the Soviet Union and across Europe at the time. details ...
5. Monday 20th June, 7.30pm - Anti-Humanist Curating Seminar #4
Reading: Michel Feher, Self-Appreciation; or, The Aspirations of Human Capital, 2009
In this paper Michel Feher explores the concept and operations of 'Human Capital' as a burgeoning measure of value within post-Fordist Capitalism and Neo-Liberal politics. This seminar will explore how this concept is intrinsic to art production and curatorial activity.details...
New Lines of Alliance, New Spaces of Occupation
May 30, 2011, 7PM
Booking essential!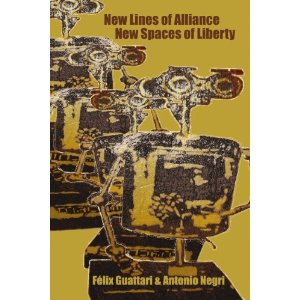 At the dawn of the 1980s, in the wake of the defeat of the autonomous movements of the 1970s, Félix Guattari and Antonio Negri embarked on an extraordinary collaboration to rescue communism from its own disrepute: to rethink categories of economic analysis and political organization. Today we find ourselves in a situation where such a rethinking is needed more than ever. From anti-austerity struggles and university occupation movements to the circulations of the Arab spring and the revolts of Wisconsin and Greece: what new lines of alliance and spaces of liberty might be emerging within the present? How can we move from the occupation of a particular space (whether the university or the factory) to a general occupation of the social factory, to reclaiming the collective wealth of social imagination and time for life? Come join us for a discussion of these and related questions.
This event will celebrate the release of The Occupation Cookbook, a handy guidebook for university occupations that was written coming out of a wave of university occupations in Croatia in 2009, and the re-release of an expanded edition of Negri and Guattari's New Lines of Alliance, New Spaces of Liberty. Discussion and commentary with Steffen Boehm, Arianna Bove, Mate Kapovi?, Matteo Mandarini, and Stevphen Shukaitis.
Minor Compositions is a series of interventions & provocations drawing from autonomous politics, avant-garde aesthetics, and the revolutions of everyday life. Minor Compositions is an imprint of Autonomedia: info@minorcompositions.info. Mate Kapovi?, assistant professor at the Faculty of Humanities and Social Sciences (University of Zagreb) and political activist kapovic@gmail.com
NSK retrogarde theatre event at 18:00 on 25.2.11
The event is free, but places are limited so R.S.V.P. to info@xero-kline-coma.com to book: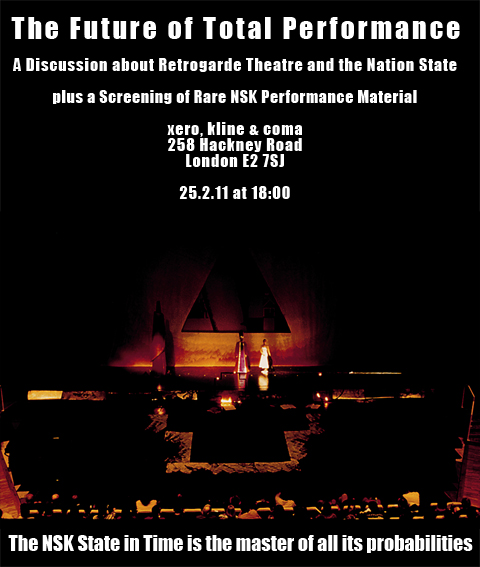 The Cussedness of Objects
Saturday 22.1.11 at 14:00
The Cussedness of Objects is part of an ongoing dialogue between Evan Calder Williams of Socialism and/or Barbarism and Marina Vishmidt, writer and researcher at Queen Mary University, that started with hostile objects and has since opened more broadly onto commodity fetishism from the perspective of the commodity, recodings and "misuses" of the city (from occupations to barricades), reification theory, socialist animism, and, above all, the strange fates and promises of a built world alternately murderous, feeble, and indifferent.
The discussion will be followed by a screening of The Man in the White Suit.
Places are very limited so, R.S.V.P. to participate and for links to relevant reading.